Rice Visual Communication Symposium, March 1-2, 2019
At our inaugural visual communication symposium, we will explore the role of visuals not only in telling research stories but in promoting discovery. New visual technologies enable us to capture our data in previously unseen detail and to analyze it in more complex ways than ever before. Further, they have unveiled new relationships and influences within existing data sets and deepened interaction with, and further exploration of, our research. This symposium explores these themes through an emphasis on the collaborative, cross-disciplinary, and interdisciplinary efforts that are central to today's visual movement. In particular, our program focuses on research in the field of information visualization, and from practical applications of visualization in research contexts, that is enabling us to revise methodologies from across the disciplines, integrate diverse data sets, and catalyze exciting new lines of inquiry.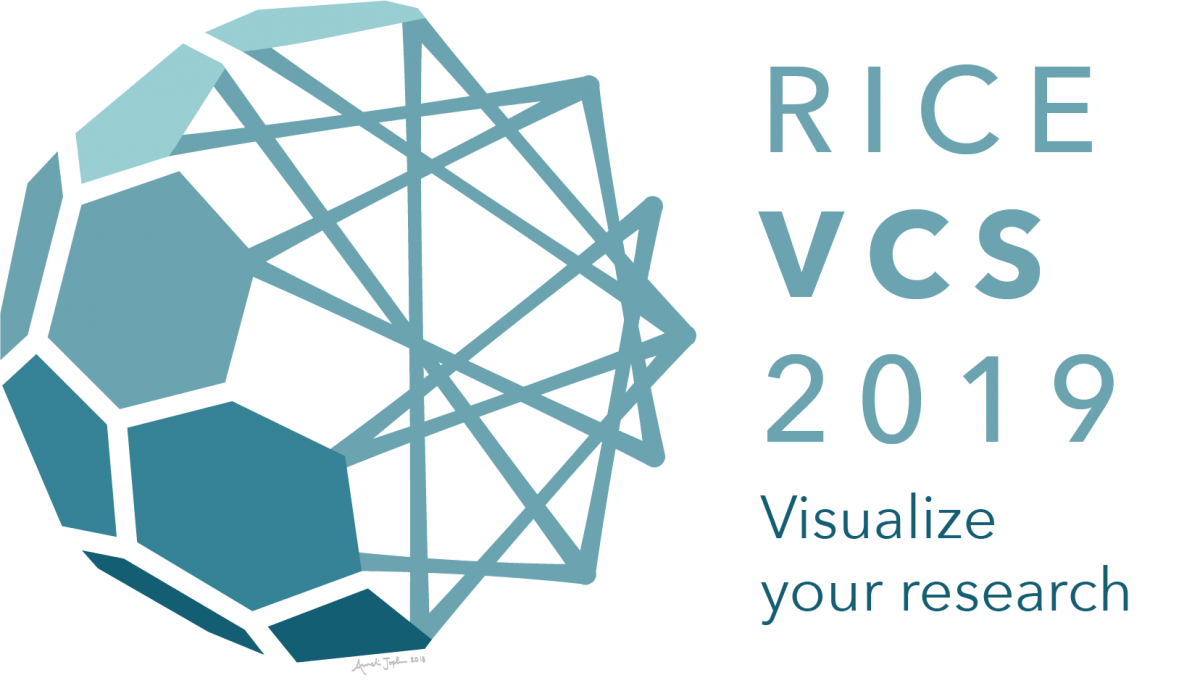 This symposium brings together visual experts from a variety of disciplinary backgrounds and professions to discuss the power of visuals in conveying knowledge and to explain how cutting-edge visualization technologies have led to their own research breakthroughs. Additionally, attendees will have the opportunity to learn from these experts in hands-on visualization workshops.
The symposium will be held at Rice's Moody Center for the Arts. The Moody's mission to promote innovation in curriculum, pedagogy, and technology through encounters with the arts and to support creative and collaborative endeavors within and beyond the hedges of Rice is in keeping with our themes and commitments. We hope that the symposium will prompt new connections among our attendees and lead to new insights, experimentation, inquiry, and collaborations.
Contact
Please consult our website for details about our featured speakers, symposium program, and registration. If you'd like to receive updates about VCS 2019, join our mailing list. For questions about the VCS 2019 symposium, please contact us at vcs@rice.edu.